I know, it's November and the thermometer dipped to 19F the other night. So why am I writing about summer?
Because I'm sadly down to the very last of my tomatoes. I picked what must have been a bushel of green ones before a cold snap last month and left them to ripen on my dining room table. They're finally soft, red and juicy enough to use. Most are headed to the sauce pot, but a few I plan to hold back for cocktails.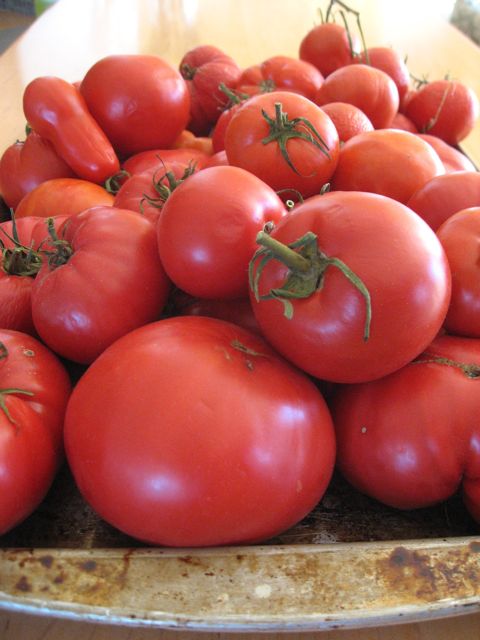 But what? There just aren't that many cocktail recipes that use whole, fresh tomatoes. There are a few made with tomato water, like this version of a Bloody Mary from DC's Todd Thrasher, but that's just so summery it's wrong. Maybe a more straight-forward Bloody Mary, like the one in Market-Fresh Mixology, made by muddling 6 cherry tomatoes with 1 basil leaf, pinch fresh oregano, pinch salt, pinch ground black pepper, dash Tabasco, dash Worchestershire and the juice of one lemon; then add 1-1/2 ounces citrus vodka; add ice; shake; double-strain; garnish with oregano sprig.
Or…or…I've got it. Mezcal. A hearty, smokey Bloody Mary, with enough depth to answer the chill days of autumn. I'll let you know how it turns out.