Shrubs are a free-form thing. The basic formula's pretty simple: fruit, sugar and vinegar. How much, what kinds, how they're combined and how they're used is then all up to the bartender.
Arturo Vera-Felicie continues pushing the shrub envelope at The Farmhouse, most recently by bottling a fizzy cocktail called Ophelia's Lament that combines aquavit with his rhubarb/orange shrub.
Caitlin Corcoran, a barista at Parisi Artisan Coffee in Union Station, created a signature drink with a cold press honey crisp apple shrub that was good enough to qualify her for the U.S. Barista Championship competition in Portland this April.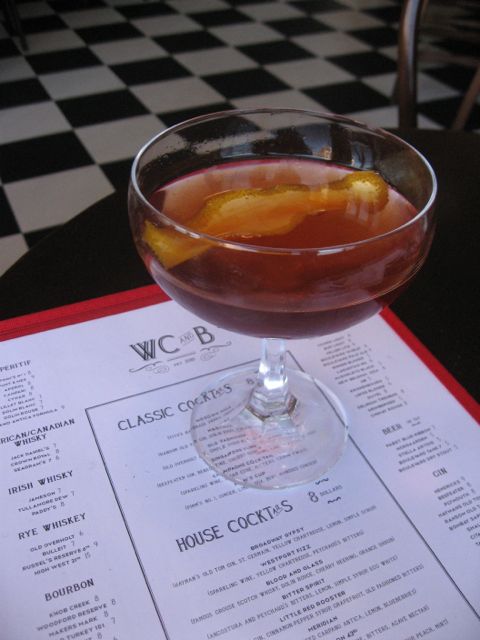 And then there are the guys at Westport Cafe & Bar. They had a line of shrubs aging when I dropped in a while back, including orange, red plum-red wine, and green apple. Some go into non-alcoholic sodas, most notably the sweet-and-sour orange soda served at Westport Street Fare.
I love a good savory soda and have even started making them at home, but shrubs in cocktails make me even happier. WC&B combines their orange shrub with Famous Grouse Scotch whisky and Cherry Heering to make WC&B's Blood & Glass, a stirred riff on the classic Blood & Sand.
"It's really velvety and smooth versus the Blood & Sand, which is almost like a broken vinaigrette," owner Aaron Confessori told me. He and business partner Richard Wiles also use shrubs at The Boot, which they opened in February. 
We stopped in shortly after that, and I couldn't resist a highball made with Plymouth gin, grapefruit juice and raspberry shrub. Like all The Boot's highballs, it came in a pint canning glass filled with crushed ice. And like all the shrubs they're using, the raspberry one wasn't complicated.
"What we do is really simple," Confessori said. "It's just a highly infused vinegar."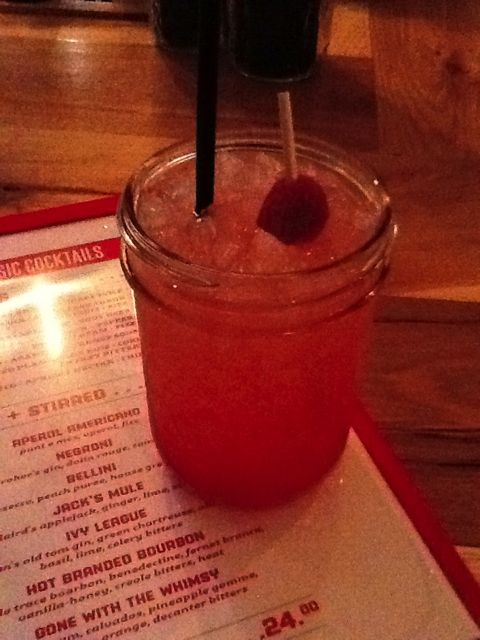 WC&B's bartenders pack a large jar with fruit, then fill it with whatever vinegar they think best matches the flavor. They fasten a coffee filter over the top with a rubber band, and then leave the vinegar to infuse for about a week.
The infusion is strained, then mixed with sugar and simmered until the sugar dissolves. How much sugar? Confessori said they usually begin with a ratio of 1 part sugar to 1 part liquid, although it may go up to 2:1 or even 3:1 depending on the sweetness of the fruit.
"We've done raspberry shrubs, strawberry-balsamic shrubs, all kind of things, just to have fun with," Confessori said. "When you come in every night to the same thing, it gets monotonous."
Proportions for the Blood & Sand seem to be pretty consistent throughout my cocktail book collection. Some recipes bump it up to an once of each ingredient, others flame the orange peel garnish. Most call for blended Scotch, which generally melds with other cocktail ingredients better than a more distinctive single malt.
Blood & Sand: combine 3/4 ounce Scotch whisky, 3/4 ounce Cherry Heering, 3/4 ounce sweet vermouth and 1 ounce freshly squeezed orange juice in an cocktail shaker. Add ice and shake. Strain into a chilled cocktail glass and garnish with an orange twist.