Bitter's big in the cocktail world these days, and store shelves are now crowded with all manner of amari. So I was tickled to see my old friend Sanbitter top Imbibe's list of 50 Most Notable Drinks of the Moment.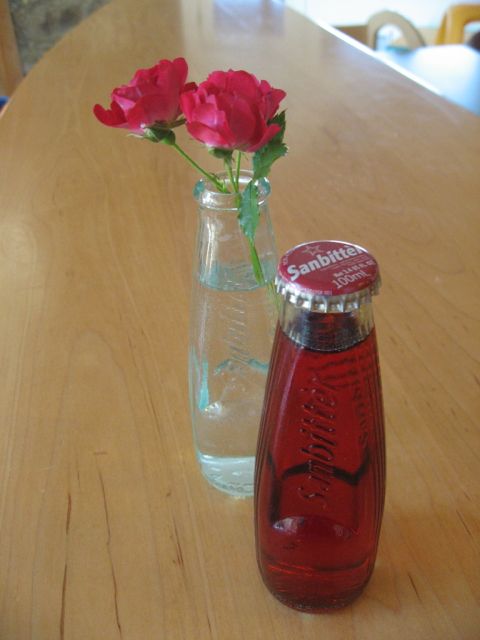 The vivid red Italian aperitif is happily non-alcoholic, and it saw me through my pregnant years. I liked it well enough to keep it stocked, and the petite bottles were sweet enough to stay in use as bud vases long after being emptied.
So what's it taste like? In a word: Campari. It's got the same herbaceous, citrusy bite, although it's a bit flatter without the alcohol. Some brave souls claim to drink it on the rocks, but I prefer it diluted with club soda or tonic water and a squeeze of lime.
Sadly, today's rummage through the pantry turned up only one lonely bottle of Sanbitter. I used to buy 10-packs of the 3.4-ounce bottles at World Market, or pick them up at Italian groceries or other specialty stores. Let me know where you've seen it around Kansas City or Lawrence—I clearly need to go shopping!