There's nothing new about bartenders using herbs. But no one does it quite like Chris Conatser of Justus Drugstore.
That's why a handful of Kansas City's bartenders—many of them members of the KC Bartenders' Guild, a newly formed chapter of the U.S. Bartenders' Guild—trekked up to Paradise, Mo., earlier this week for Conatser's take on the herbal anatomy of a drink.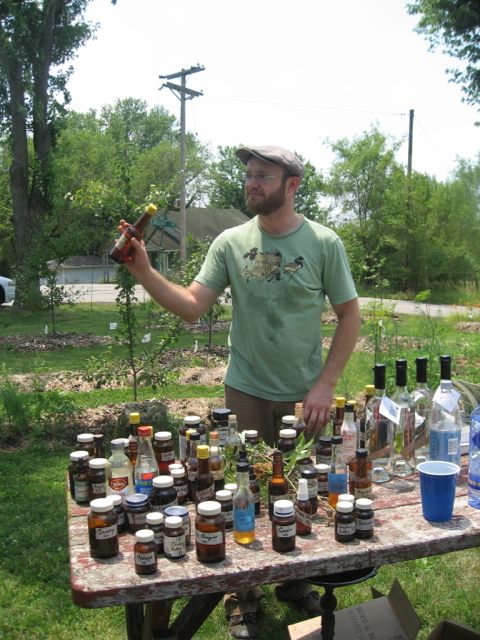 We met in the garden, which surrounds the home of Jonathan Justus and Camille Eklof, just down the road from their restaurant in Smithville, Mo. It's an informal thing, with sinuous beds curving through what was once an empty, grassy lot and a scattering of raised stone-and-brick planters built by Justus.
Pretty enough, to be sure, but what grows here is clearly essential to the restaurant. Raspberries, lettuce, arugula (both wild and domestic), figs, cardoons (a wild artichoke variety), parsley, a native spice bush, lambs quarters, the rare-ish maple-leaf goosefoot, peaches… it all makes its way onto the plate and into the glass. Continue Reading