I've always preferred Cognac in my Sidecars. It's what my husband used the first time he made one for me, and it's now hard to settle for plain old brandy. So I was happy when Ryan Maybee showcased the drink during a Cognac tasting hosted by Alexis Ganter of Glazer's at The Rieger Hotel Grill & Exchange.
The occasion? To introduce Landy Cognac to Kansas City bartenders. The take-away? It's delicious stuff, in cocktails and on its own.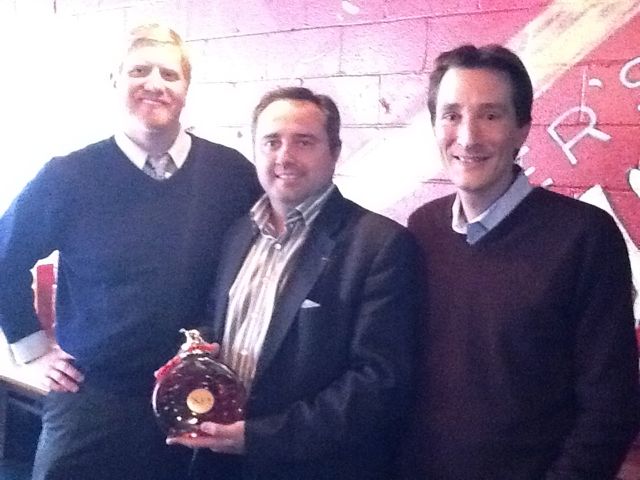 Landy's a small Cognac house (at least compared to giants like Hennessy) owned by Cognac Ferrand, a boutique spirits producer that also makes Pierre Ferrand Cognac and Citadelle gin. And small is good, said Jean-François Bonneté, vice president of W.J. Deutsch & Sons Ltd.'s spirits division, the brand's importer. That allows Landy to do things like use copper pot stills and distill on the lees, meaning some sediment is left in during the first distillation.
"All those organic components give it aromatic potential," Bonneté said.