Admit it. You might just do a shot of Irish whiskey tomorrow. I don't blame you. Those Jameson specials are hard to resist. Just remember that there's more to Irish whiskey than St. Patrick's Day.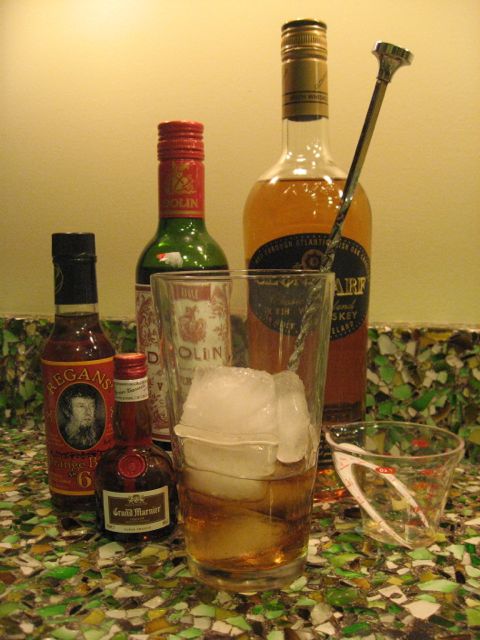 Irish whiskey is a fascinating spirit. Much of it is light and gentle, but there are plenty of heavyweights to give Scotch and bourbon a run for their money. The proof's in the numbers—Irish whiskey is now one of the fastest growing spirits categories, and in 2011 it outpaced single malt Scotch whiskey sales, according to the Distilled Spirits Council of the United States.
Heady stuff, considering that just a few decades ago Irish whiskey was pretty much down and out. It's said that medieval Irish monks invented uisce beatha. Certainly there were some 2,000 distilleries on the island by the eighteenth century.
But then came famine, industry consolidation, technological revolution, political revolution and Prohibition in America. It all combined to kill the industry, and only two distilleries remained by the 1960s.
According to The Complete Encyclopedia of Wine, Beer and Spirits, by 1973, all Irish whiskey was made by just one company—the Irish Distillers Group, which is now owned by French spirits group Pernod Ricard. Cooley Distillery opened in 1987, making it three, and that company resurrected the Kilbeggan Distillery in 2007.
They may be few in number, but these distilleries turn out some delicious whiskeys. Each complies with the basic rules: distilled in the Republic of Ireland or Northern Ireland, no more than 94.8% alcohol by volume and aged in wood for a minimum of three years. Beyond that, though, there's tremendous creativity, especially among the single malts.
Variation comes in the number of distillations (usually three, but sometimes just two), type of still (column's common, but there's plenty of pot still influence as well), the type of barrel (bourbon or port barrels, sherry casks, you name it), varying proportions of malted and unmalted barley (some of it peated a la Scotch)…you get the idea.
I must admit it's been a couple years since I've done a comprehensive tasting, mostly because I have a hard time straying from the single malts already on my shelf. Favorites include the Clontarf Single Malt (malty and earthy with hints of cocoa and anise), Knappogue 1994 (full yet subtle, with a floral nose) and the Michael Collins Single Malt (malty, but with a bourbon-like vanilla, citrusy flavor and a peaty finish reminiscent of Scotch).
Tyrconnell, Tullamore Dew, Redbreast and others are also well worth seeking out—World Whiskey by the exceptional Charles MacLean is a good start, as well as Whiskey and Great Whiskeys (both of which MacLean edited).
Irish isn't just for sipping, though. It's a good spirit for cocktails, particularly blends that don't overwhelm a drink with their singular character. Try them in your favorite whiskey drink, or mix up a Dubliner, a Manhattan-style Gary Regan original from The Joy of Mixology. I guarantee you'll enjoy it more than that shot.
Dubliner: Combine 2 ounces Irish whiskey, 1/2 ounce sweet vermouth, 1/2 ounce Grand Marnier and orange bitters to taste in a mixing glass with ice; stir, and then strain into a prepared cocktail glass. Garnish with a maraschino cherry (Regan suggests a green one, in honor of the holiday).